Dystopicon
Dystopicon's references: Stanley Kubrik
---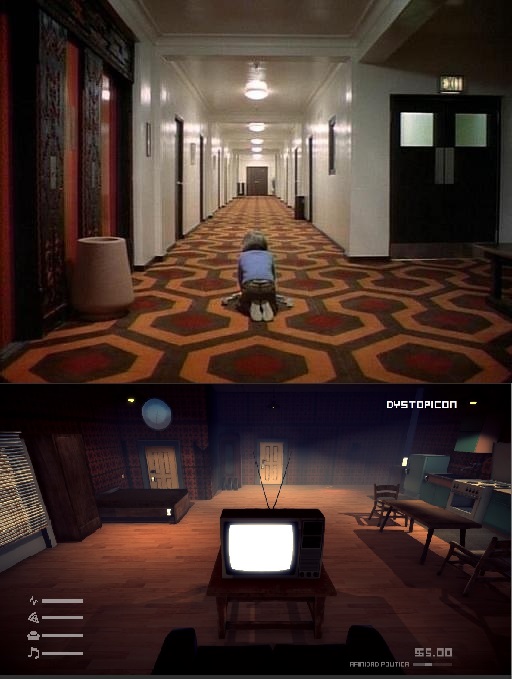 To create the Dystopicon room we wanted to use the door as a vanishing point. It is the place that the player looks at and the central axis of the composition.
We have collected references from Stanley Kubrick's films, especially from The Shining.
In addition, the walls have a decoration similar to the corridors of the hotel..
For a more oppressive environment we choose a low lighting and with volumetric light that will show only the essential, even disorienting the player.
The cycle of time outside is reflected by the beams of light that enter through the window
Files
Dystopicon_Windows_64
200 MB
May 20, 2019
Dystopicon_Windows_32
198 MB
May 20, 2019